LA CAMARGUE

The Réserve Nationale de Camargue was founded in 1927 by the national society of protection of nature. Listed as a natural reserve in 1975, this vast park spreads from the North of the Etang de Vaccarès to the sea but the public are only allowed access from the sea break water to the beaches.
The Camargue is an absolute paradise for animals especially for birdlife. More than 300 species have been counted and the Camargue is one of the principal relays for migrating birds in Europe. The famous pink flamingoes stand stately on one leg in the lagoons for hours on end.

The bull and cowherd culture is conserved and promoted throughout the Camargue by various manifestations that relive ancestral customs. St Maries de la Mer, capital of the Camargue bull region lies in the heart of the national park. St. Maries is especially famous for its oldest tradition which consists of being the meeting place for the gypsy people and for the pilgrimage that the gypsy people make each year in devotion to Saint Sarah. Their rich folklore and music attracts many visitors throughout the year. Whilst visiting the town you will discover the fortified Romanesque church and the Crypt of St. Sarah.
As you drive through the park you will find the famous grey Camargue horses grazing among the young bulls on the sandy marshlands and find many ranches (manade's) where both horses and bulls are bred; you can rent a horse and be taken for a long ride through the national park.

On the edge of the Camargue is Arles a pretty, lively town with its roman vestiges, witness to a glorious past and also for being the capital of tauromachy. Thousands of tourists flow into this unique natural area every year to enjoy the sea and its long sandy beaches, the marina and festivals, the Casino, golf, concerts and cultural activities. Well known seaside resorts such as Le Grau du Roi, La Grande Motte, Port Camargue, Carnon, Palavas les flots welcome holidaymakers every summer.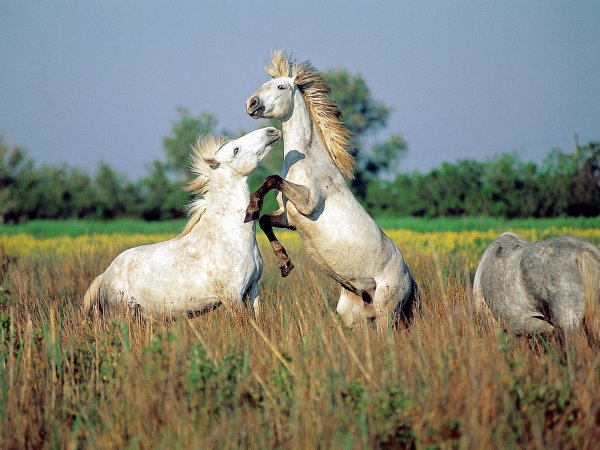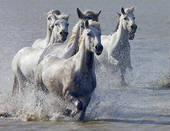 CASSIS


This little seaside resort is snuggled at the foot of a very tall cliff called Cap Canaille. Cassis is a wonderful place to stroll about with its picturesque fishing port, cafes and restaurants.

The route des Cretes high above the sea is very impressive and has a fabulous panorama of the area. This road links Cassis to La Ciotat and follows along the cliffs Soubeyranes. Below these cliffs are the famous calanques or inlets that go all the way to Marseille.